Young, Educated and Jobless in France →
"In a world buffeted by change, faced daily with new threats to survival, the..."
– Peter Drucker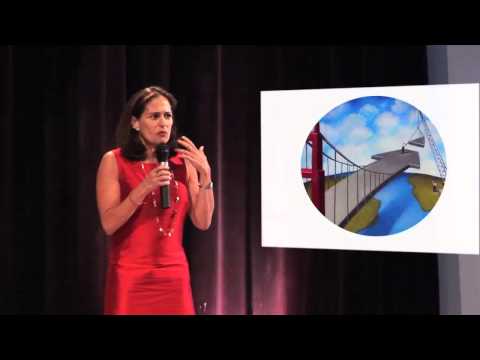 How To Let Your Purpose Find You →
5 Unconventional Ways to Build Your Network with... →
skillshare: If you've ever moved somewhere new, you know how hard it can be to make new friends and connections. But thanks to the social web, we have endless opportunities to connect, reach out, collaborate and meet (yes–in person!) new people, no matter where we are. Even if you didn't just move, you can always strengthen existing networks. The thing I love about the five unconventional...
Are the Boomers Screwing the Millennials?
FROM: BIG THINK BY: PETER LAWLER I'm generally not so big in thinking in terms of decades or generations or centuries or hunks of time in general. Consider the Sixties.  Is that decade really characterized by any one thing or mood or result or whatever?  If Sixties means Civil Rights, then I smile.  And who can deny that rock music steadily got better during the Sixties? But if the Sixties...
Try Out a New Career Before You Make The Leap →
"If you want to stay at the top of your career game, indulging your curiosity is..."
– 99% (via skillshare)
Don't Like Your Job? Change it (Without Quitting) →
Are You Trapped in a "Shadow Career"? The Artist... →
"They don't aspire to the big corner office," she says. "They..."
– Patricia Lancaster, Head of The Lancaster Group, on Millenials and office space
All Hail the Generalist
By: Vikram Mansharamani in Harvard Business Review We have become a society of specialists. Business thinkers point to "domain expertise" as an enduring source of advantage in today's competitive environment. The logic is straightforward: learn more about your function, acquire "expert" status, and you'll go further in your career. But what if this approach...
Steve Cober: On Quitting Your Day Job & Building A... →
How to Encourage Learning By Making "Smart...
Reposted from the 99% Merriam-Webster says a mistake is "a wrong action or statement proceeding from faulty judgment, inadequate knowledge, or inattention." Smart mistakes take aim at the "inadequate knowledge" that is at the root of many creative or innovative projects. Consider the scene pictured above. If your objective is to cross the brook without getting wet, you...
3 tags
"Entrepreneurship is the pursuit of opportunity without regard to resources..."
– Howard Stevenson  Harvard Business School
3 tags
"Today the United States economy is producing even more goods and services than..."
– New York Times
The Recovery Squeezes the Middle Class →
4 tags
"There's no better time to be a talented entrepreneur. There's no..."
– Erik Brynjolfsson, Director of the MIT Center for Digital Business
Spring 2012 Playlist
Advice from the Deathbed
April 2012 A palliative care nurse called Bronnie Ware made a list of the biggest regrets of the dying. Her list seems plausible. I could see myself—can see myself—making at least 4 of these 5 mistakes. If you had to compress them into a single piece of advice, it might be: don't be a cog. The 5 regrets paint a portrait of post-industrial man, who shrinks himself into a shape that fits his...
4 tags
Watch
A Career in Beta is about understanding and communicating Why you do what you do. 
3 tags
Young, Underemployed and Optimistic →
Pew Research Center study on Millenials and work.
"Everything's easy once you do it a thousand times in many different..."
– Chris Brogan
Watch
Don't let your genius go unnoticed.
Don't Confuse Passion With Competence →
From HARVARD BUSINESS REVIEW By Scott Anthony The most successful innovators are consistently portrayed as possessing a passion that borders on dogmatism. They work tirelessly to bend reality to achieve their vision, with Steve Jobs and his "reality distortion field" serving as the prototypical example. There's no doubt that passion is a critical component of innovation. After...
An endless series of difficult but achievable...
BY: Seth Godin Lightning rarely strikes. Instead, achievement is often the result of stepwise progress, of doing something increasingly difficult until you get the result you seek. For a comedian to get on the Tonight Show in 1980 was a triumph. How to get there? A series of steps… open mike nights, sleeping in vans, gigging, polishing, working up the ladder until the booker both saw you and...
No One Cares What You Do: The Importance of Why... →
heyamberrae: "No one cares what you do. They care why you do it." That's the premise of one of my favorite books, Start With Why, by Simon Sinek. In this book, Simon talks about how great leaders inspire action. He explains how the most innovative and influential people and organizations have an…
Create a Meaningful Life Through Meaningful Work
Harvard Business Review Umair Haque In case you haven't been following my tell-all confessional — I mean Twitter feed — lately, I've been in Manhattan for the last few weeks. Hanging out in all the wrong places (read: painfully hip power hotels), I've had the questionable privilege of overhearing more than my fair share of Very Serious Conversations from the movers and shakers...